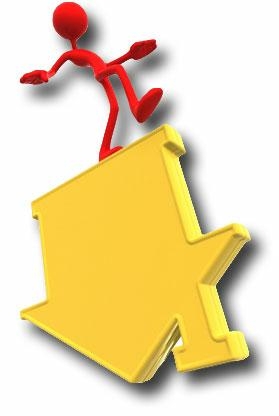 Dear Homeowner,
As a Realtor, and your valley neighbor, I really want to reach out to homeowners like yourself, that may be struggling to make their house payments or are currently facing a foreclosure date. There's never been a real estate market more challenging than the one we are currently in. I am proud to be a real estate professional today, primarily because of the opportunities I've had to help so many homeowners.
On a daily basis, I am on the frontlines trying to help homeowners get through this housing crisis. I have important information that you may need to know about the market, your neighborhood and your home. There are an alarming number of homeowners facing a foreclosure that have never called a realtor or sought counseling! My goal is to make sure, that as a homeowner, you don't become one of the many who remain uninformed about their possible solutions.
There are options that may help you avoid the damaging effects of a foreclosure!
You are not alone in this crisis. Many homes in the area are worth approx. 50% less today than when they were purchased a couple of years ago. As a result, we are seeing a sharp increase in the number of homeowners, who may be forced to default on their home loan, triggering a future foreclosure.
Some homeowners may qualify for the government program HAFA when participating in a short sale, where you may receive up to $3000 at closing to go towards relocation expenses. If you have an FHA mortgage you may qualify to receive up to $1000 to participate in a short sale. There are qualifying guidelines for each program.
I would like to meet with you at your earliest convenience to discuss the current market and share with you some of your options. Don't wait till it's too late to get the critical information you may need to make an informed decision about your home. Most clients I work with today are facing some type of hardship in their lives. And, in light of these challenges, there may truly be a better solution for you. You're not alone in this fight and I may be able to help you get started out of this crisis.
Contact us for a free, current market analysis, or for a free consultation to discuss options available to you.